Al Madrigal (b. 1971) is an American stand-up comedian and actor. He was a regular correspondent on The Daily Show with Jon Stewart and co-founder of the All Things Comedy podcast network. He is known for his co-starring roles in the CBS prime-time situation comedies Gary Unmarried and Welcome to The Captain, as well as NBC's About A Boy.
Madrigal appeared in a web-video from the Montreal Comedy Festival in 2014 talking with Hot Dog from No, You Shut Up!. Madrigal also appeared on No, You Shut Up! in the episode "Wait, What?!." He later guest hosted the episode "Half Mexican" when Paul F. Tompkins didn't show up and he appeared after the Guest Host Wheel landed on "Half Mexican."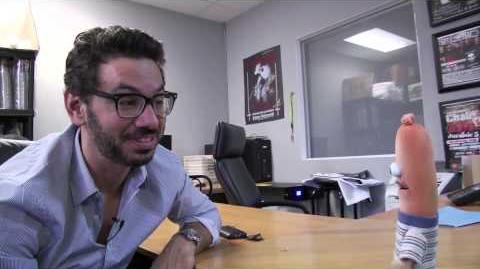 External links
Edit
Ad blocker interference detected!
Wikia is a free-to-use site that makes money from advertising. We have a modified experience for viewers using ad blockers

Wikia is not accessible if you've made further modifications. Remove the custom ad blocker rule(s) and the page will load as expected.