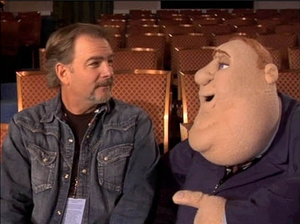 Bill Engvall (born 1957) is an comedian best known for his work as a stand-up comic and as a member of the Blue Collar Comedy group. In 2007 TBS began airing his sitcom The Bill Engvall Show.
Delbert Kastle met with Engvall in an episode of Del's Vegas Comedy Binge. The two talk about the principles of blue collar comedy.
Ad blocker interference detected!
Wikia is a free-to-use site that makes money from advertising. We have a modified experience for viewers using ad blockers

Wikia is not accessible if you've made further modifications. Remove the custom ad blocker rule(s) and the page will load as expected.