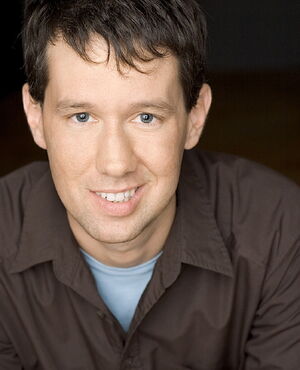 Brian Clark is a member of The Jim Henson Company's Puppet Up! - Uncensored improv troupe, joining in 2007. Clark also performs William A. Mummy on the Henson Alternative game show Late Night Liars. Recently, he has been a performer for Neil's Puppet Dreams.
Clark has written for numerous animated series such as "Yokies", "Baydogs" and "The Children of Toromiro" and been seen in numerous commercials. He also co-wrote and created the pilot series "That Gay Ghost" for Logo. He is a co-founder of the famed sketch comedy group, "The Deviants" and is an alumni of the Groundlings Theater Sunday Company. Clark holds a master's from NYU in television writing and gender studies.
Ad blocker interference detected!
Wikia is a free-to-use site that makes money from advertising. We have a modified experience for viewers using ad blockers

Wikia is not accessible if you've made further modifications. Remove the custom ad blocker rule(s) and the page will load as expected.