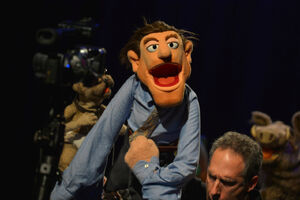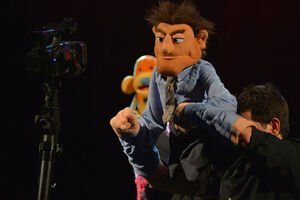 Buck[1] is an original puppet character featured in Puppet Up! - Uncensored.
The puppet is similar to the earlier Mr. Guy puppet in both its design and role. The live-hand puppet has been used in a variety of roles and by various performers depending on the sketch.
↑ McCracken, Edd. Man or Muppet?. Fest. August 12, 2013.
Ad blocker interference detected!
Wikia is a free-to-use site that makes money from advertising. We have a modified experience for viewers using ad blockers

Wikia is not accessible if you've made further modifications. Remove the custom ad blocker rule(s) and the page will load as expected.