"Freaky Fraud-Day" is the fourth episode the Henson Alternative webseries Simian Undercover Detective Squad.
The episode was released to the Microsoft Zune Marketplace in April 2011, and on The Nerdist Channel on April 22, 2012.
Continuing on from the previous episode, where Captain Futz sent Skreet and Yeager someplace "far, far away" (Pepperidge, Maine), the two go undercover as conjoined-twins at a circus and freak-show to investigate the possibility of one of the members as a fraud.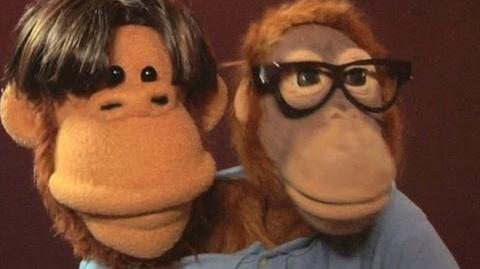 Marisa Petroro as Helen, the Bearded Lady
Jerry Trainor as Kelly, the Elastic Man
Zand Broumand as Shelly, the Human Shellfish
Bryce Johnson as the Man Half of the Half-Man, Half-Woman
??? as Gamps Magilicutty
External links
Edit
Ad blocker interference detected!
Wikia is a free-to-use site that makes money from advertising. We have a modified experience for viewers using ad blockers

Wikia is not accessible if you've made further modifications. Remove the custom ad blocker rule(s) and the page will load as expected.