"Horses" is an episode of No, You Shut Up! that first aired on Fusion on April 2, 2015. Matt Walsh and Patrick Warburton appear as guests.
In "The Cram," Paul F. Tompkins, Red Crab, The Constitution, and A Bird talk about the latest news. Matt Walsh talks about his role on Veep and takes part in "The News Wheel." Patrick Warburton shows Paul his food reviewing videos with video responses from Hot Dog. Paul, Star Schlessinger, George Rooney, Ned Cooper, and Matt Walsh talk about China overthrowing North America as a leading superpower.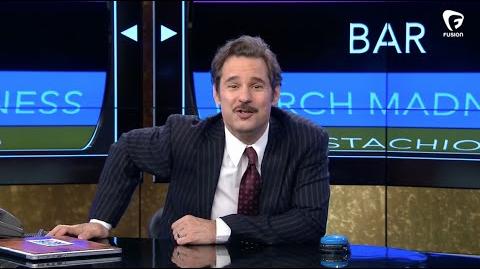 Ad blocker interference detected!
Wikia is a free-to-use site that makes money from advertising. We have a modified experience for viewers using ad blockers

Wikia is not accessible if you've made further modifications. Remove the custom ad blocker rule(s) and the page will load as expected.