Nintendo produced a video introduction for the 2015 Electronic Entertainment Expo (E3) utilizing Henson Company puppets, and show the piece as E3 on June 16, 2015.
In addition to utilizing some existing Miskreant Puppets like the Old Man as a camera operator and the Whatnot puppet previously used for Mancie O'Neill, the video featured caricatures of of the Nintendo leaders in puppet-form. Included were CEO Satoru Iwata, COO Reggie Fils-Aime, and General Manager Shigeru Miyamoto. The Nintendo heads gather and transform into characters from Star Fox series Fox McCloud, Peppy Hare, and Falco Lombardi in front of the crew. These puppets would later be used for the television ad campaign for the Star Fox Zero video game in April of 2016.
The video was directed by Brian Henson.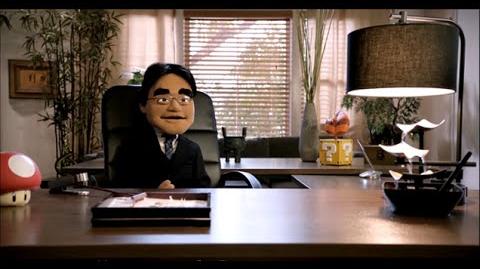 Behind the Scenes
Edit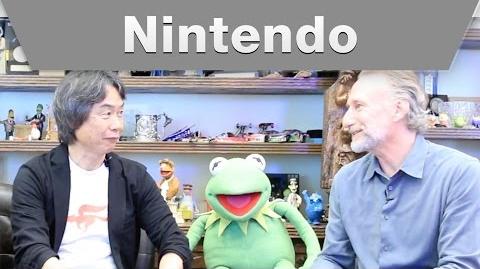 Ad blocker interference detected!
Wikia is a free-to-use site that makes money from advertising. We have a modified experience for viewers using ad blockers

Wikia is not accessible if you've made further modifications. Remove the custom ad blocker rule(s) and the page will load as expected.