"On Fleek" is an episode of No, You Shut Up! that first aired on Fusion on March 19, 2015. Lauren Lapkus appears.
Paul F. Tompkins discusses human evolution with Dwayne Johnson upon finding proof of human evolution in the past. Chris Gethard talks about his show called The Chris Gethard Show which will air on Fusion and goes through the initiation that involves Chris being roasted by Armond Mite, Wade the Bat, Hot Dog, Chris repeating after A Bird, and having to compete against Mike to keep their hand on Dwayne Johnson. In "Bo v. Wade," Bo Beetle and Wade the Bat compete about different current topics. Lauren Lapkus and Hot Dog review the latest apps on "Lauren Lapkus' App Kisses." Paul, Armond Mite, Hot Dog, Supreme Leader Meow, and Lauren Lapkus talk about the recent happenings to the world.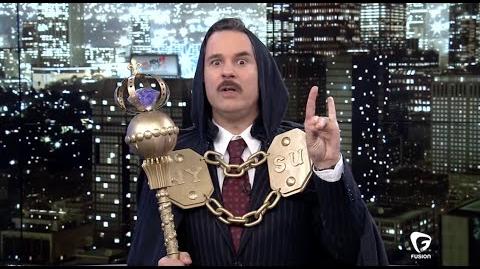 Ad blocker interference detected!
Wikia is a free-to-use site that makes money from advertising. We have a modified experience for viewers using ad blockers

Wikia is not accessible if you've made further modifications. Remove the custom ad blocker rule(s) and the page will load as expected.