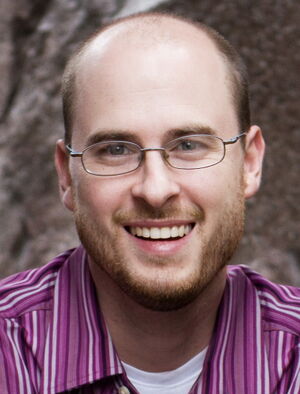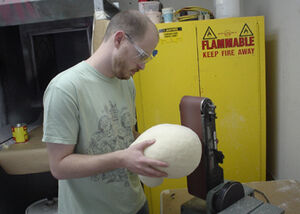 Patrick Johnson is a puppeteer, illustrator, and co-owner of puppetry company Swazzle. He is the twin brother of Sean Johnson (who also co-owned Swazzle). Johnson began his professional puppetry career in 1993 after joining the San Francisco Bay Area Puppeteers Guild. In August 2005, he joined Henson's puppet improv troupe and has performed in the company's Puppet Up! - Uncensored stage show.
Johnson also built puppets for the show under the direction of longtime Jim Henson Company puppet builder Jane Gootnick.
Outside of the Jim Henson Company, Johnson is a puppeteer and puppet builder with Swazzle, a puppet company based in Los Angeles, California. His puppeteering credits include "The Muppets," "Pat the Bunny," "Einstein Pals," and Jib Jab's "Greetings from Hell" series.
External links
Edit
Ad blocker interference detected!
Wikia is a free-to-use site that makes money from advertising. We have a modified experience for viewers using ad blockers

Wikia is not accessible if you've made further modifications. Remove the custom ad blocker rule(s) and the page will load as expected.