"Pistachio" is an episode of No, You Shut Up! that first aired on Fusion on March 5, 2015. Fred Willard appears.
Paul F. Tompkins discusses about Tax Day as he burns his tax bills in the trash can. In "Cram," Paul discusses brief info with Professor Cornelius Nougat, Star Schlessinger, and George Rooney. Fred Willard talks about the latest trends. Bryan Fuller talks about Season 3 of Hannibal and answers questions from Bigfoot that revolve around Bigfoot's latest show. Paul, Star Schlessinger, George Rooney, Gary and Barry, and Fred Willard discuss social media.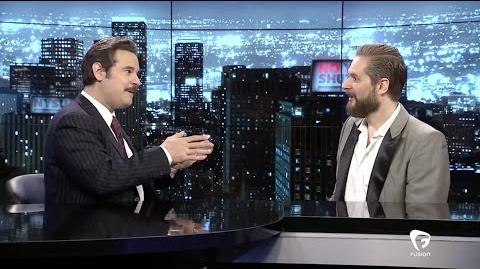 Ad blocker interference detected!
Wikia is a free-to-use site that makes money from advertising. We have a modified experience for viewers using ad blockers

Wikia is not accessible if you've made further modifications. Remove the custom ad blocker rule(s) and the page will load as expected.