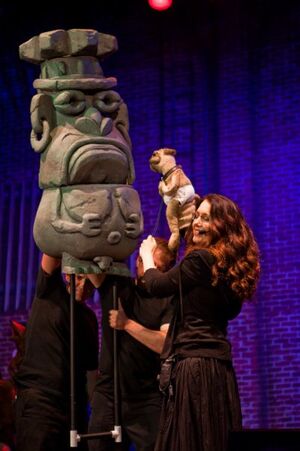 Punu the Tiki God, a giant stone idol, is an original puppet created for the Jim Henson Company's Puppet Up! - Uncensored stage show. Punu is one the largest puppets in the cast.
In the Puppet Up television special, Punu the Tiki God was performed by Drew Massey.
Ad blocker interference detected!
Wikia is a free-to-use site that makes money from advertising. We have a modified experience for viewers using ad blockers

Wikia is not accessible if you've made further modifications. Remove the custom ad blocker rule(s) and the page will load as expected.