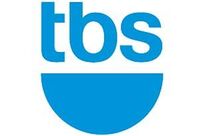 TBS (Turner Broadcasting System) is television's self-proclaimed "very funny network." It is owned by Time Warner.
In 2006 The Jim Henson Company developed two projects for TBS, Late Night Buffet with Augie and Del (of which only two episodes aired, in 2007), and a one-hour Puppet Up! - Uncensored television special (which aired in November 2006).
Additionally, TBS ordered 30 web-exclusive episodes of Puppet Up! - Uncensored for their online "Laugh Lab" located at TBS.com. The web episodes debuted in March 2007. An second series of webisodes was produced in 2007 for TBS.com starring Delbert Kastle, co-star of the TBS pilot Late Night Buffet. The series Del's Vegas Comedy Binge, was released on TBS.com in November 2007.
External Links
Edit
Ad blocker interference detected!
Wikia is a free-to-use site that makes money from advertising. We have a modified experience for viewers using ad blockers

Wikia is not accessible if you've made further modifications. Remove the custom ad blocker rule(s) and the page will load as expected.