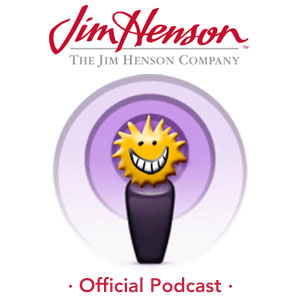 In August 2006, The Jim Henson Company launched the Henson.com Podcast, an audio (and occasionally video) podcast with news, interviews and other insider information from the company. The podcast was hosted by Grant Baciocco and formerly available via Henson.com and iTunes. The final episode of the podcast was released on December 12, 2011.
Several episodes focused exclusivity on Henson Alternative projects - featuring interviews with cast and crew members, as well as behind the scenes information and updates.
Video podcast appearances
Edit
Steve a "facilities engineer" for the Jim Henson Company (a puppet from the cast of Puppet Up! - Uncensored performed by Michael Oosterom) has appeared in several special video podcasts.
He first appeared in a Halloween episode of the Henson.com Podcast released in October 2008. Host Grant Baciocco is given a Halloween tour of the Jim Henson Company lot by Steve who gives a detailed account of the property's spooky history. Steve appeared again in 2010 as host of "The Jim Henson Company Intern Challenge," a 3-part video podcast series.
In 2011, Steve went on to star in "Letter To Steve" a potential series of question-and-answer video podcasts. The first installment - a Valentine's Day episode where Steve answered questions sent in from fans about love and relationships - was released in February 2011.
Videos:
Audio podcast appearances
Edit
Behind the Scenes audio podcasts
Edit
Behind the Scenes video podcasts
Edit
The Henson.com podcast has also featured several behind the scenes video podcasts showing how Jim Henson Company puppeteers use monitors, maintain eye focus, and perform lip sync.
Videos: