The Lullabye is the first episode of the webseries Neil's Puppet Dreams. The episode debuted on the Nerdist Channel on November 27, 2012.
In the episode, Neil finds himself falling through the sky in a dream world when a few puppets suddenly appear alongside him and try to comfort him with a song; but their honesty only increases Neil's panic.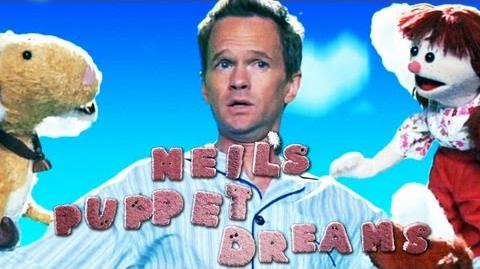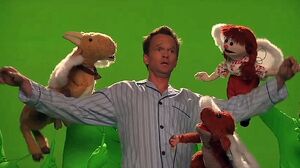 Cast:
Puppeteers:
Crew:
Faux Credits:
Chips: Ponch & John
Monk: Tony Shaloub
Mr. Harris's Personal Body Waxer: Oliver Hairoff
Puppet Fluffer: Dick Feltgoode
Trash Removal: Original cast of Stomp
Best Boy, Better Boy, Good Boy: "woof"
No puppets were harmed while filming this video
External links
Edit
Ad blocker interference detected!
Wikia is a free-to-use site that makes money from advertising. We have a modified experience for viewers using ad blockers

Wikia is not accessible if you've made further modifications. Remove the custom ad blocker rule(s) and the page will load as expected.