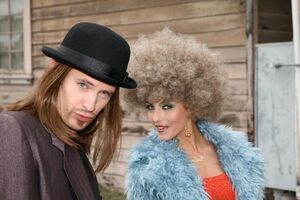 Tina is a character in the Henson Alternative webseries Simian Undercover Detective Squad. She appears in the episode "The Hairy Hooker.
Tina is an escort, who along with her pimp Barry, is the subject of two poorly executed police stings by Yeager and Skreet.
Ad blocker interference detected!
Wikia is a free-to-use site that makes money from advertising. We have a modified experience for viewers using ad blockers

Wikia is not accessible if you've made further modifications. Remove the custom ad blocker rule(s) and the page will load as expected.