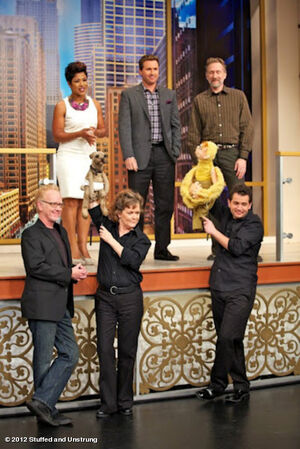 Windy City Live is a local morning talk show that airs on WLS-TV, an ABC affiliate in Chicago, Illinois. The program isd hosted by Ryan Chiaverini and Valerie Warner.
Brian Henson, Patrick Bristow, Peggy Etra and Victor Yerrid appeared on the program on May 31, 2012 to promote Stuffed and Unstrung. Yerrid and Etra performed a demonstration of puppet improv with Piddles and Duck Boy.
External links
Edit
Ad blocker interference detected!
Wikia is a free-to-use site that makes money from advertising. We have a modified experience for viewers using ad blockers

Wikia is not accessible if you've made further modifications. Remove the custom ad blocker rule(s) and the page will load as expected.